Podcasts galore
Libbie Linton
Lots of catching up to do! Posted below you'll find the last three (3!) Thursday Breakfast Jams. Last week, 6.21.2007, local singer/songwriters
Paul Jacobsen
and
Libbie Linton
joined us in the studio, and for your listening convenience, I've also provided mp3s of their songs.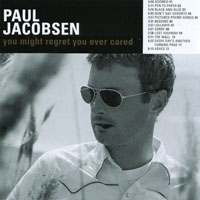 Paul Jacobsen
Playlists available
here
,
here
and
here
, respectively.
Next week, I'll be in the Scion from Zion on a road trip to the Pacific Northwest. The plan is Boise, Portland and Seattle. Got a trip recommendation? Let me know!
At any rate, I won't be manning the board next Thursday morning. I will be, however, leaving you in the very capable hands of former Monday Drivetime hostess, Sabra. Seriously, you're gonna enjoy it.
Word.
***DOWNLOADS***
6.14.2007 Thursday Breakfast Jam
disc 01
6.14.2007 Thursday Breakfast Jam
disc 02
6.21.2007 Thursday Breakfast Jam
disc 01
6.21.2007 Thursday Breakfast Jam
disc 02
Paul Jacobsen -
Western Skies
(recorded live at KRCL 6.21.2007)
Paul Jacobsen -
Anything pecked to death will die
(recorded live at KRCL 6.21.2007)
Libbie Linton -
Rabbits
(recorded live at KRCL 6.21.2007)
Libbie Linton -
You'll start to notice
(recorded live at KRCL 6.21.2007)
6.28.2007 Thursday Breakfast Jam
disc 01
6.28.2007 Thursday Breakfast Jam
disc 02, track 01
6.28.2007 Thursday Breakfast Jam
disc 02, track 02
6.28.2007 Thursday Breakfast Jam
disc 02, track 03
Labels: KRCL, Libbie Linton, Paul Jacobsen, podcast, Thursday Breakfast Jam